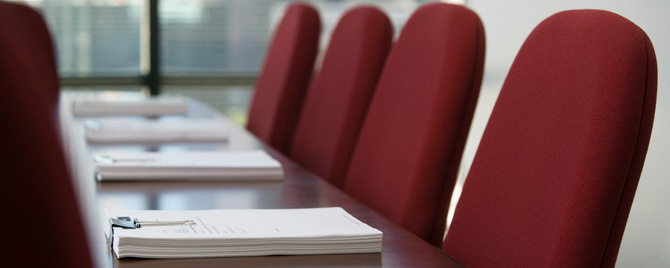 District Menu
School Improvement Advisory Council
Role of Members
School Improvement Advisory Council (SIAC) members have many roles that serve the district. Among those roles are the following:
Provide recommendations to the board on Annual Improvement Goals for the district in reading, math, and science
Review information from the five year needs assessment and make recommendations for action.
Gain a further understanding of the direction of the school district's vision and directions
Communicate with our community by asking questions about initiatives and explaining the answers to community members
Ask for community feedback on issues that are being considered by the board.
Provide a pulse for community opinion on different issues
Interpet achievement data on progress toward district goals
Review the Affirmative Action goals for the district and help to assure equity for students and employees
Membership
As much as possible, membership on the School Improvement Advisory Council (SIAC) is a cross-section of the community and reflect its diversity in terms of socio-economic status, racial and ethnic groups, gender, disability status, age, local businesses, and agencies. Council members also represent parents, teachers and administrators from each school building in the district. The Middle School and High School buildings are also represented by students. All committee members are approved annually by the school board in January.
Process for Member Recruitment and Terms of Service
Recommendations for new members are taken annually. Recommended members are contacted to ask them to serve a two year term on the council. Half of the committee members are replaced each year to gain new viewpoints while maintaining a knowledge base on existing issues. Committee member rotation takes place at the beginning of the calendar year. Given that the council meets one time each school quarter, a term amounts to a minimum of eight meetings.
Non-member Participation
SIAC meetings are open to any community members to attend as observers. As a board appointed committee, anyone present a meeting is an observer and not a participant. Any communication about meeting topics by observers can be arranged with an administrator or brought up during the public comment time of regular school board meetings.
Meeting Information
| Date | Meeting Information |
| --- | --- |
| April 15, 2024 | 6:30 PM | Agenda | Notes |
| January 23, 2024 | 6:00 PM | Agenda | Notes |
| November 7, 2023 | 6:30 PM | Agenda | Notes |
| September 7, 2023 | 6:30 PM | Agenda | Notes |
| May 15, 2023 | 6:30 PM | Agenda | Notes |
| January 26, 2023 | 6:00 PM | Agenda | Notes |
| November 7, 2022 | 6:30 PM | Agenda | Notes |
| September 6, 2022 | 6:30 PM | Agenda | Notes |
| May 16, 2022 | 6:30 PM | Agenda | Notes |
| January 31, 2022 | 6:00 PM | Agenda | Notes |
| November 15, 2021 | 6:30 PM | Agenda | Notes |
| September 7, 2021 | 6:30 PM | Agenda | Notes |
| May 17, 2021 | 6:30 PM | Agenda | Notes |
| January 18, 2021 | Virtual 6:30 PM | Agenda | Notes |
| November 16, 2020 | Virtual 6:30 PM | Agenda | Notes |
| September 10, 2020 | Virtual 6:30 PM | Agenda | Notes |
| May 7, 2020 | Virtual 5:00 PM | Agenda | Notes |
| January 20, 2020 | 6:00 PM | Agenda | Notes |
| November 18, 2019 | 6:30 PM | Agenda | Notes |
| September 16, 2019 | 6:30 PM | Agenda | Notes |
| May 6, 2019 | 6:30 PM | Agenda | Notes |
| January 21, 2019 | 6:00 PM | Agenda | Notes |
| December 3, 2018 | 6:30 PM | Agenda | Notes |
| September 17, 2018 | 6:30 PM| Agenda | Notes |
| May 8, 2018 | 7:00 PM | Agenda | Notes |
| January 29, 2018 | 6:00 PM | Agenda | Notes |
| November 14, 2017 | 7:00 PM | Agenda | Notes |
| September 7, 2017 | 7:00 PM | Agenda | Notes |