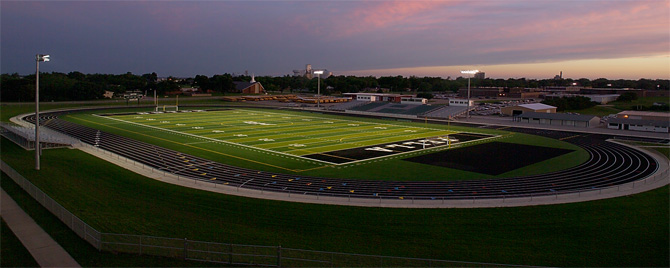 District Menu
District
Maintenance & Operations
Close to half a million square feet and more to come! Approximately 125 acres!
The Maintenance Department oversees the management and function for the infrastructure of Pella Community Schools. This includes overseeing 6 school district facilities totaling approximately 500,000 sq ft.
The Maintenance Department is divided into the following areas to makes sure that everything functions within and around these facilities:
Construction Management: coordinates the renovation and new construction at schools throughout the community
Custodial: provides clean and safe schools for students and teachers
Facilities/Grounds: makes sure our schools and grounds are operated both efficiently and safely. This includes all buildings, warehouses, fields, and stadiums.
Preventive Maintenance: provides scheduled maintenance to optimize building equipment to assure a healthy educational environment.
Our Maintenance Department works daily to ensure that all day-to-day activities are kept running smoothly. This includes any and all maintenance on buildings, equipment, and grounds.
Our Custodial Department works diligently to maintain our award winning Platinum Status of Green Cleaning. We have streamlined our cleaning processes and equipment and by doing so we are now more efficient and more knowledgeable which in turn provides a cleaner, safer learning environment for students and staff.
Maintenance Staff