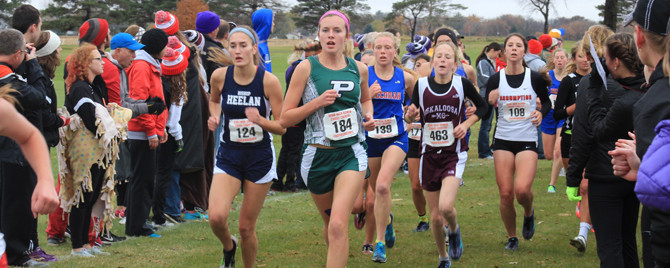 News Cross Country Finishes Strong Through State
Published on November 6, 2015
The girls and boys cross country teams had a very successful year. Most teams dream of qualifying for state, but for a girl's team to qualify 10 years straight and a boy's team to qualify 11 years straight is extraordinary. And, this is exactly what the Dutch did.
In one of the biggest meets of the year, the Little Hawkeye Conference, the boys finished in third. The girls finished in second.
Then, they had the state qualifying meet at Iowa State University's course. Both of the teams finished in first, qualifying both teams for the 3A state meet in Fort Dodge. The boys defeated a very good Grinnell team by four points. All-district runners for the boys were senior Adam Sievers, junior Nick Bernhagen, and sophomore Blaise Winegardner. The girls defeated the second place team, Gilbert, by 22 points. All-district runners for the girls were junior Kelcey Blommers, junior Tess Roorda, and sophomore Annika Pingel.
At the state meet in Fort Dodge, there were 15 teams from all around the state competing. Both teams ran great races. The boys falling to Grinnell and Mount Vernon, finished in third place. The girls, only falling to Davenport Assumption, received second place. The boys finished with 94 points, while the girls finished with 145 points. Sievers finished 6th overall, Bernhagen came in 12th, and Winegardner finished in 18th. For the girls, Roorda finished in 15th place, Blommers finished in 22nd, and Ciara Buchheit finished in 31st.
Coach Douglas Cutler was so proud of both of his teams.  He is glad he got to coach these students this year.
"This season I put forth a "perfect effort" to only coaching, not training myself which I usually enjoy with the team. We incorporated some new ideas into our training, particularly on the strength side of things, and that was very satisfying to watch students embrace. I believe I made deeper connections with each student this year by not training myself, I hope the students felt the same," said Cutler.
Photo Credit: Kelly Murphy