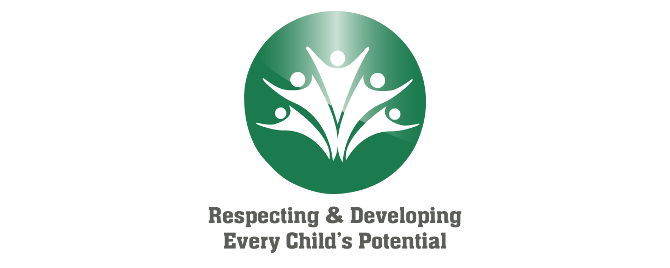 News Welding Program Receives Weld-Machine Donation
Published on August 28, 2020
The Career Academy of Pella (CAP) is honored to be the recipient of an AugmentedArc® Augmented Reality Welding System, generously donated by Miller Electric in collaboration with Vermeer Corporation. Representatives from the two organizations presented the equipment to Sheila Graham, welding instructor, and Justin Horn, a welding student at the Career Academy, on Thursday, August 27.
"I want to thank Vermeer and Miller Electric for the generous donation of the Augmented Welding System," said Ms. Graham. "I am very fortunate to have such great support for my welding program at the Career Academy of Pella."
This state-of-the-art tool will enhance the CAP welder training program and give students an industry-standard experience without having to leave campus.
"Miller Electric is extremely excited about the donation of one of our AugmentedArc augmented reality welding training devices to the Career Academy," stated Steve Hidden, national account manager of welding education & workforce development at Miller. "Vermeer has been a strong partner with Miller for years and we are happy to collaborate with them to train the next generation of welders in the Pella area."
He went on to note the training device will provide the most realistic classroom welding experience, allowing students to learn proper welding techniques and develop muscle memory before moving from the classroom to the lab.
David Landon, manager of weld engineering at Vermeer Corporation, says the Augmented Reality Welding System is "one of the most impactful advances in welder training over the past 10 years."
Vermeer Corporation adopted this technology early on and has seen benefits with improved skill retention and cost reduction in welder training.
Students will begin using the welding simulator this semester, providing them the ability to quickly enhance their welding skills for future career opportunities.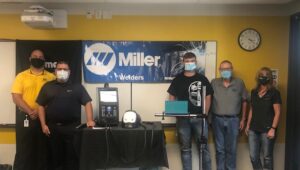 Adam Beckel, HS Princiapl; Bob Schuster, Miller Electric, Justin Horn, student; Dave Landon, Vermeer; Sheila Graham, welding instructor.