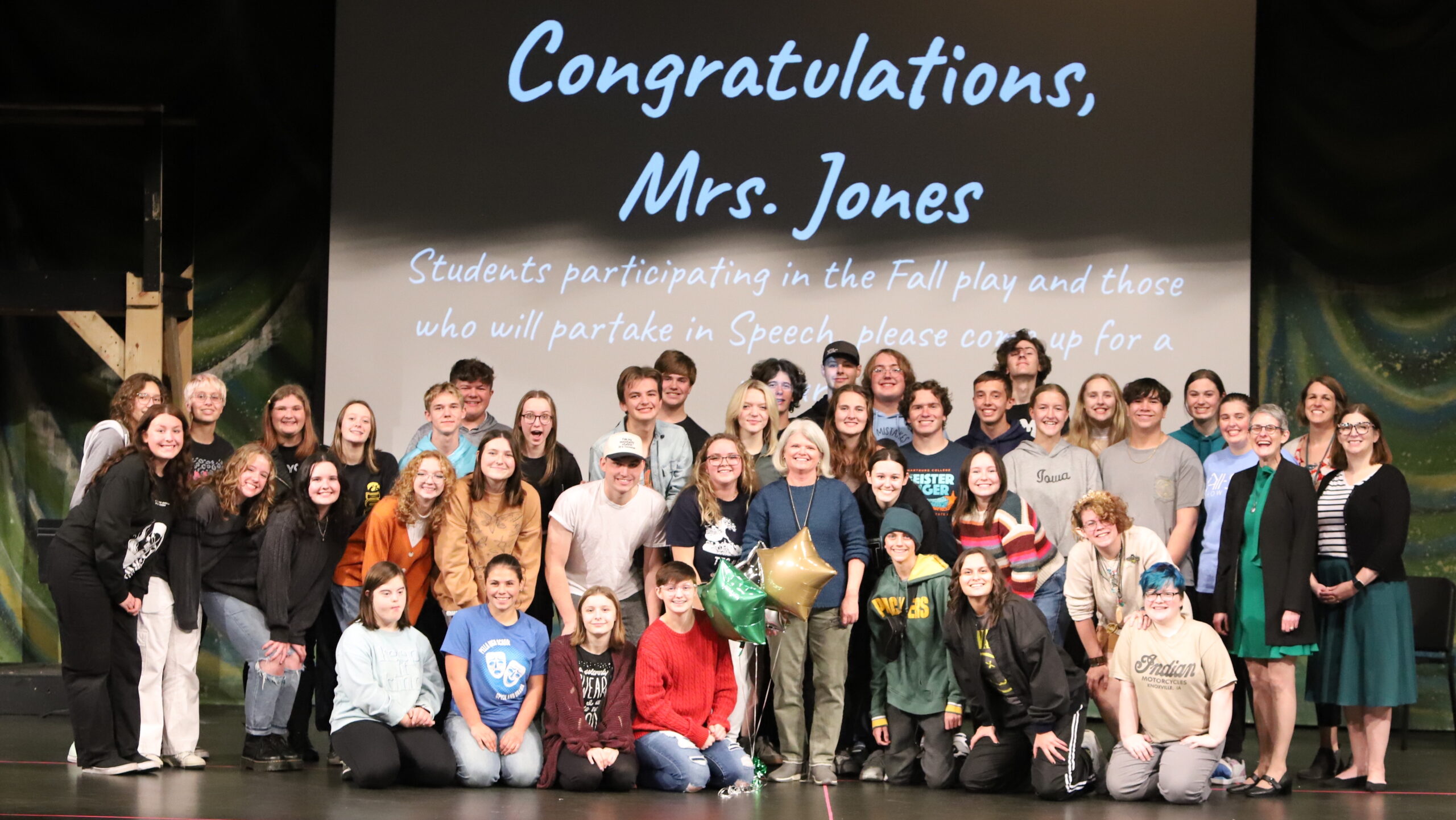 News Mrs. Suzi Jones Selected as Iowa's Theatre Educator of the Year
Published on October 23, 2023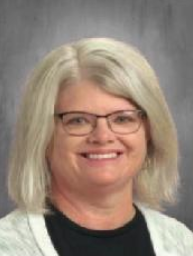 One of Pella High School's teachers has been recognized by the Iowa High School Speech Association as their Theatre Educator of the Year.
Executive Director of the IHSSA, Stacy Hansen, presented Mrs. Suzi Jones with the award and was quick to point out how important her work has been in Pella and beyond. "When the IHSSA selects the winner for this award they look at not just community impact, but also statewide impact. It's very special to affirm the outstanding work Suzi has done not just for Pella but for the entire state." When speaking of Suzi's selection Hansen added, "It was an easy choice."
The award was presented to Suzi as a surprise, with the entire student body gathering in the auditorium to hear the announcement. When asked what the award means to her, Suzi responded, "It's very exciting and it's an honor to be recognized."
Pella High School Principal Josh Manning had this to say about Suzi, "She pours endless hours into theater education in Pella Schools, in the community, and in her involvement with organizations across the state. She provides opportunities for our students to perform in speech, the fall play, state and national Thespian festivals, the spring show, Poetry Out Loud, and other performance opportunities in the community. Many do not realize the impact she has locally and across the state on other schools' programs and directors. This time and effort is spent on top of her being an outstanding English teacher at Pella High, and we are so grateful to her for the role she plays as a director, advocate, and educator."
Thank you Mrs. Jones for your many contributions and congratulations!
The IHSSA Teacher of the Year award is given annually.