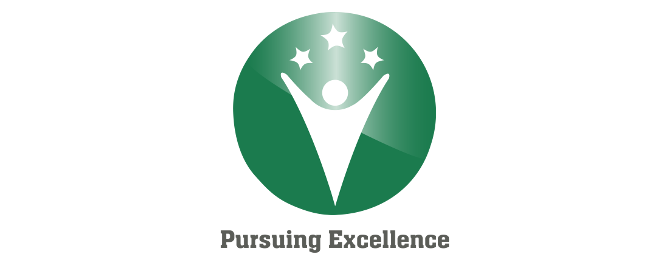 News Leighton State Bank's 2018 Teacher of the Year Award
Published on May 8, 2018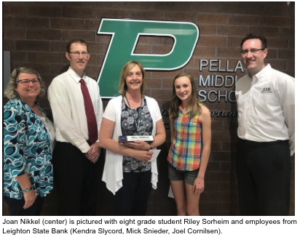 Congratulations to Joan Nikkel on receiving the 2018 Leighton State Bank Teacher of the Year Award!
Leighton State Bank requests nominations for teachers in Pella and the surrounding communities who deserve to be recognized for their outstanding commitment and passion. Riley Sorheim, an eighth grade student at Pella Middle School, submitted a letter nominating middle school language arts teacher Joan Nikkel. Riley praised Joan for her compassion, kindness, humor, and ability to help students find their voice.

We are grateful and proud to have Joan teaching in the Pella Community School District. Please join me in congratulating Joan on this outstanding award!