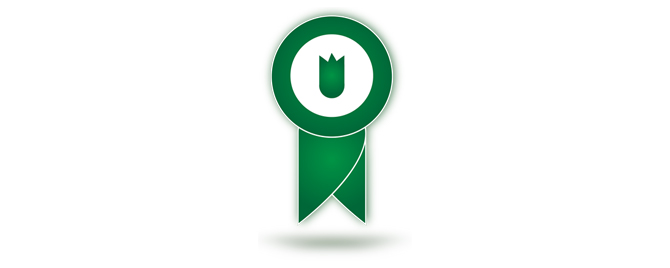 News Governor Speaks at Career Academy of Pella
Published on October 7, 2016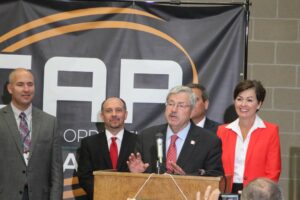 Governor Branstad visits Career Academy
On August 29, Governor Terry Branstad and Lieutenant Governor Kim Reynolds, visited the Pella Career Academy. While there, the two discussed the latest executive order of Branstad's, which is the Future Ready Iowa Alliance. The Future Ready Iowa Alliance was signed into order by the governor at the Career Academy after others from the community and supporting organizations spoke on behalf of the order. The order states that, by the year 2025, seventy percent of Iowa's workforce will have secondary education and schooling, such as college or a training of some kind.
"In a competitive, knowledge-based economy, reaching this goal (of seventy percent) is critical to assure Iowans have great career opportunities and employers can hire enough of the skilled workers they need. Iowa needs to build on the work already under way to design a dynamic, 21st century education-to-employment system to help more students and adults prepare and advance, with an emphasis on high-demand jobs," said Branstad.
The Career Academy, more specifically the welding shop, held the press conference where reporters and political analysts from across the state came to witness the executive order being signed and to hear what the governor had to say. Amongst those present was Superintendent Greg Ebeling.
"It was a honor to have Governor Branstad at the Career Academy. The Lieutenant Governor and individuals involved at the governor's office knew about the academy and thought it be a suitable place to launch The Future Ready Iowa Alliance. By having the Governor visiting the academy and the signing of The Future Ready Iowa Alliance, I hope that this will allow the academy to grow and offer more to students in the school district," said Ebeling.
Superintendent Ebeling and senior Amanda Stanley also all spoke about the Governor's goal for Iowa.
"Mr. Nelson asked Mr. Bowers for a female student who is in the STEM program and who took classes at the Career Academy. I was very nervous to have to speak in front of the Governor and Lieutenant Governor, but once I got up there I had a lot of fun with it. I had a chance to speak to Governor Branstad after the executive order signing, and he complimented me on my speech and discussed with me about my interests in veterinary medicine," said Stanley.
In her speech, Stanley discussed how taking courses in the Career Academy and taking college classes has helped her prepare for her future after high school in agriculture. She also discussed how other students have the opportunity to become a certified welder or a CNA. Superintendent Ebeling commented on this aspect of the academy.
"One of the Career Academy's purposes is to give students the opportunity to pursue a career that interests them or to even discover one," said Ebeling.  "Most of today's jobs that can support a family, require some kind of additional training or certificate, and that is where the Career Academy comes into play. "
Chandler Jahner
[email protected]