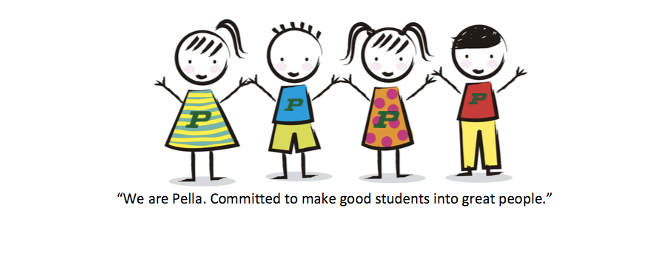 Early Childhood Programs Menu
Early Childhood Programs

Preschool
Preschool Registration FAQ
Early Childhood Informational Meeting – February 24, 2022
Early Childhood Informational Meeting: Join us on February 24 from 5:00-6:00 PM at Madison Elementary! It is for parents with incoming Preschoolers (age 4), Pre-kindergartners (age 5), and Kindergartners for the 2022-23 school year. See you there!
Preschool Transportation
Preschool Transportation is an exciting service we will be offering parents for the 2022-23 school year. Before-school, After-school, and Mid-Day transportation services will be available.
If you are interested in Preschool Transportation, the sign-up form will be coming out later this summer!
Please see our Preschool Transportation FAQ for full details.
Why choose Pella Community Schools for my child's preschool education?
Our curriculum offers a balance of individual, small group, and large group activities with an emphasis on learning centers and child self-selection. The classrooms are planned to stimulate all aspects of development by acknowledging each child's individual development, age-related development, and cultural background. Your child will learn by doing, imitating, observing, exploring, examining, experimenting, and questioning in activities and experiences planned according to his or her interests and home experiences. Language and literacy experiences, storytelling and story sharing, creative dramatics, and music are integrated throughout the program as well as numbers, science, and outdoor activities. We also focus on social-emotional learning with an emphasis placed upon sharing, belonging to a group, and forming friendships with other children and adults. Together, our amazing preschool teachers provide many years of early childhood and special education experience and are the reasons our preschools are a great place for all children to be!
How old can my child be to attend preschool?
In order to be eligible for preschool, your child must be four years old, but not five by September 15th, 2022.
When should I register my child for preschool?
The preschool registration window is open between March 1 – March 31, 2022.
Which school buildings offer preschool classes?
Madison Elementary and Lincoln Elementary are the current preschool locations. Each elementary building houses two preschool classrooms offering both morning and afternoon sessions.
When are preschool classes held?
4 days per week – Monday, Tuesday, Thursday, Friday
Madison Morning Class (AM) – 8:20 – 11:20 AM
Lincoln Morning Class (AM) – 8:10 – 11:10 AM
Madison Afternoon Class (PM) – 12:20 – 3:20 PM
Lincoln Afternoon Class (PM) – 12:10 – 3:10 PM
The preschool calendar runs on the same schedule as the Pella Community School district calendar regarding vacation days, early outs, and snow days. The start date will differ from the district calendar. You will receive information from your classroom teacher regarding a home visit and the preschool start date.
Can I choose which section my child will be in (AM/PM)?
While completing the registration form, you will be asked your preference of AM, PM or No Preference and that will be considered, along with available slots and teacher resources. We always have more interest in morning preschool than the afternoon, and we will need to balance that out, as we do each year. Thus, we cannot guarantee that your child will be in your preferred section.
Can I choose which building my child will be in?
The location will be based on classroom and building resources, as well as your household address. We cannot guarantee which section or building your child will be assigned. Once the registration process is completed, families will be contacted regarding their assigned location for preschool. Our goal in placing preschool classrooms at both buildings was to allow families to attend preschool at the same school where they will attend kindergarten.
How do I register my child for preschool?
Please refer to the Registration page and follow the process for either an existing family or a new family to the district. If you don't have an email address or access to a computer, please visit one of our school buildings to complete the online registration on an available kiosk.
How do I register my child if I don't have access to a computer or have an email address?
Starting March 1st, 2022, please visit the High School, Madison or Lincoln main offices. Please come between 9:00 AM – 2:00 PM. Someone will be able to help you register your child.
I have older children already enrolled at Pella Schools. Can I register them all at once with my preschooler?
Yes you can! Please refer to the Registration page and follow the process for an existing family. Just be sure to add your preschool-aged child to the list of students you're registering for the coming school year.
What paperwork should I have ready before registering my child for preschool?
Existing families with Parent Portal accounts will need a digital copy of your child's proof of age and medical records for required immunizations and screening. Please refer to the State Health Requirements to see which medical records your child will need.
New families will need the paperwork listed above and additionally will need a digital copy showing proof of residence (ex: a scanned copy of a utility bill with your name and address).
Is my child guaranteed a preschool slot if I register them before March 31st?
As long as you register online before the deadline, you should be fine. If we have more interest than we have space, we will create a random drawing system that will allow us to fill the spots we have available.
I just registered my preschooler. Why don't I see them in my Parent Portal?
Your preschooler will not be visible in your Parent Portal until the 2021-22 school year, which starts July 1st, 2022.
Who should I contact if I have more questions?
If you have any further questions regarding our preschool program, please contact either of our elementary schools:
Madison Elementary: John Steddom or Becky Cook
Lincoln Elementary: Margaret Kirkwold or Sheri DeNooy