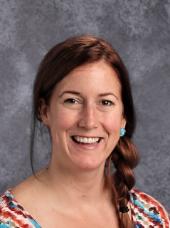 After graduating from University Of Minnesota in 2005, I moved to Tennessee to pursue a teaching and touring career. I taught 4-8th grade strings in Memphis for two years, and then moved to Nashville to complete my masters degree at Belmont University. During my seven years in Nashville, I secured my masters degree, taught middle school orchestra, was an adjunct professor at Belmont University, conducted a youth symphony, and toured internationally with multiple bands such as Amanda Shires, Kevin Gordon and Rayland Baxter.
In 2013 I married Wes Graham from Des Moines, and moved to Iowa. We have one child, and an English mastiff named Virgil. I continue to play the upright bass locally with various bands like Patresa Hartman, Dustin Smith, and James Biehn, and teach a rock band for students interested in playing commercial music.
I am so excited to have become a part-time member of the Pella Schools family! I love the students and their eagerness to learn and make music, as well as the welcoming, hard working, high achieving staff.