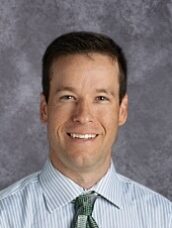 Matt Rauch
Teacher
6th Grade (Jefferson Intermediate)
After graduating from Simpson College in 2006 my wife and I moved to Houston, Texas to teach. During the 10 years in Texas I've taught middle school math at many levels. I also received my masters in Education Leadership in 2016 from Lamar University.
While we were in Texas, my wife and I enjoyed traveling and the warm weather year round. We are blessed with 3 kids. Our first son in 2013, daughter in 2016, and our second son in 2019. Being so far from family we decided to move back to Iowa in 2017 and raise our kids in a smaller community.
We feel very fortunate to be a part of this community and continue to positively impact the youth of Pella.