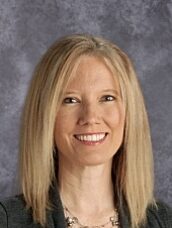 Linda Goodman
Teacher
4th Grade (Jefferson Intermediate)
I grew up in Denton, TX. When I got married, my husband, Russ, and I moved to Norman, OK where we attended the University of Oklahoma. I completed my bachelor's degree and taught third grade and fifth grade while my husband completed his PhD work in mathematics.
Russ accepted a job with Central in 2002 which led us to Pella. I started out as a substitute, followed by being an associate in the Special Ed. Dept., and then became a 4th grade teacher in 2004.
What I enjoy doing outside of school: Playing with my two daughters, reading, exercising – walking and running 5k's, scrapbooking, and baking.