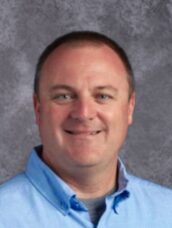 Jesse Jablonski
IT Apple Repair Tech/Technology Instructor
Support Staff (District Office)
Career Readiness (Career Academy)
I graduated from the University of Mary (Bismarck, ND) with a major in Business Administration. I began working with the Pella Community School District in 2012 as part of the IT Department. In 2013, I earned certification as an Apple Certified Macintosh Technician, which allowed me to begin doing all warranty repair work on the district's Apple computers.
I am also the head baseball coach for Pella High School. I began as the assistant coach for the program in 2009, and took over the head coach position in 2013.
My wife and I are originally from North Dakota. We moved to Pella in 2005, where we currently live with our 2 boys.