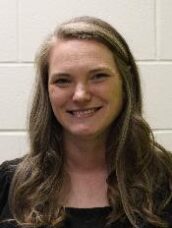 Hope Corbin-Butler
Teacher
3rd Grade (Madison Elementary)
I grew up here in Pella, IA. I graduated from the University of Northern Iowa in 2013 with a degree in Early Childhood Special Education, Elementary Education and an emphasis on K-8 Mathematics. In 2018, I completed my Graduate Level Reading Endorsement through Morningside University. In 2022, I will have completed my Master's Degree in Literacy Education through Morningside University.
My teaching career began in a small town in Iowa. I taught 5th grade for a year then moved to 4th grade in the same school where I taught for three years. I then moved to Newton, IA in 2018 where I started teaching 3rd grade in the NCSD. In July of 2022, my family and I moved back to Pella and I began teaching 3rd grade at Madison. I am very passionate about educating the future generations of students and getting to know all of the wonderful students and families in the Pella area.
My husband, Tom and I have two beautiful kids, Gwenevere and Theodore. They are such a blessing. We enjoy taking evening strolls around town and spending time with family and friends.