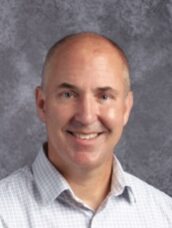 Greg Ebeling
Superintendent
Administration (District Office)
I have served the Pella district as superintendent since 2011. This is currently my third district that I have served as superintendent of schools. Previously I have been an administrator in Spencer (2004 -2011), Maquoketa Valley of Delhi (1999-2004), and West Central of Maynard (1997-1999). Prior to that, I served the Oskaloosa School District as a 7th and 8th grade math teacher.
My degrees are from Gustavus Adolphus College, Drake University, and the University of Northern Iowa.
I am married (Joan) with three children (Emily, Whitney, Eli) and two grandchildren. I enjoy my family and my free time is usually spent around family activities and school events.