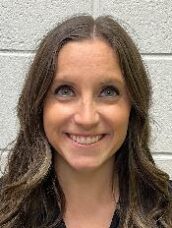 Emily Monarchino
Teacher
2nd Grade (Lincoln Elementary)
Hello! My name is Emily. I teach second grade here at Lincoln. I grew up in the small town of Lisbon and attended Central College where I received my BA in Elementary Education with endorsements in Reading and Athletic Coaching. Later on, I attended Northwest Missouri State University where I received my Masters in Educational Leadership. I have been teaching since 2015.
My very favorite part about teaching is watching how the kids change and grow throughout the course of a school year. I love seeing how students become more confident beings as they learn new skills and develop social-emotionally. I believe that every child can learn at high levels and deserves every opportunity to learn and be successful.
My husband, Mitch, works as a police officer for the city of Pella. We keep very busy with our son and two dogs. We enjoy spending time with friends and family, being outdoors, and going for bike rides!