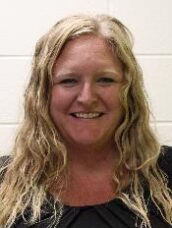 Carly Marx
Special Education Teacher
Student Resources (Jefferson Intermediate)
I grew up in Caledonia, Michigan. I attended Calvin College in Grand Rapids, Michigan. I graduated with a major in teaching students Cognitive Impairments and a minor in Elementary Education. I earned my Master's Degree in Curriculum and Instruction from Concordia University Ann Arbor. I started teaching in 2006. I've taught every grade level K-12.
My family and I moved just north of Pella in October 2021. My husband is also in the education field, as well as owning Form and Function Carpentry. We have three children, Aria, Branch and Layla. We have a chocolate lab, Maggie and 13 chickens.
As a family we like to bike, hunt, fish, swim and be outdoors. I enjoy gardening, preserving food for our family and creating things.
My favorite part of being a teacher is building relationships with students and watching them grow as students, but more importantly as humans. There is nothing greater than watching a student go through an "ah-ha" moment.