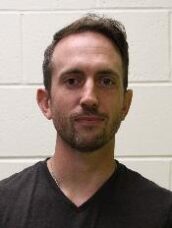 Adam Hale
Teacher
Physical Education/Health (Jefferson Intermediate)
I graduated from Central College in 2012 and finished my master's from Morningside University in 2020. I started teaching in 2013 with 2022 being my first year in Pella. In my time as a teacher, I have taught ELA, Social Studies, Math, Project Lead the Way and PE.
I am also the assistant coach for middle school cross country and the head coach for high school girls wrestling. I started coaching cross country in 2022 and started coaching wrestling in 2013.
When I'm not teaching, I enjoy spending time with my wife, Jacqueline and our two sons, Nolan and Case, especially doing active things outdoors. One of our goals is to get to all of the Major League Baseball stadiums.