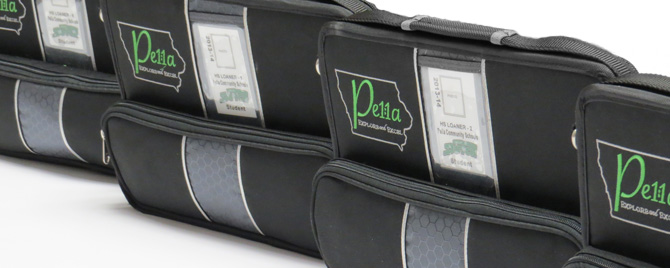 Pella Distributes 1:1 Laptops to Grades 7-12
At the beginning of the 2013 school year, Pella Schools distributed over 1,000 Macbook Air laptops to students in grades 7-12. The laptop rollout occurred over the course of two weeks at several different evening sessions, where students attended with their parents to receive their laptops. They also watched informational videos on computer maintenance and safety, acceptable use policies, and digital citizenship.
The IT department received the laptops in July and worked hard to ensure that all students received their laptop in time for the beginning of the fall semester.