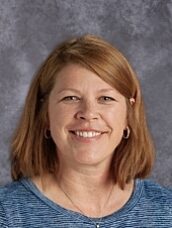 Mary Klein
Special Education Teacher
Student Resources (Jefferson Intermediate)
I received my Bachelors of Science from Central College in 1995. I earned my Masters of Special Education from Morningside College in 2004. I started teaching special education for the district in 2000.
My husband and I have lived in Pella since 2006. We are blessed with two children.
I teach Love and Logic courses, teach the IEP course at Central College, and encourage everyone to visit www.socialthinking.com to increase awareness and acceptance about working with people with autism spectrum disorder.