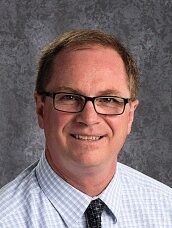 I began teaching in Pella in 1995 after having served schools in the northern Iowa communities of Klemme and Denver. My B.A in social science was earned from Westmar College and my M.A. in educational leadership is from the University of Northern Iowa.
Currently I serve as the head boys basketball coach, but over the years have coached football, track, baseball, and softball.
My wife and I have four children who are grown and living in various parts of the country.