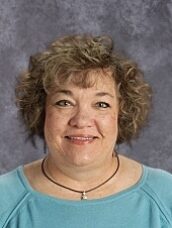 Kathy Van Norden
FCS Teacher
Career Readiness (High School)
Career Readiness (Career Academy)
I started my teaching career at Pella High in 2005 after going back to Iowa State University to earn my Family Consumer Sciences endorsement. My original degree is in Hotel, Restaurant Management, which was also from ISU. I am married, a mother of four incredible children (3 of which are PHS graduates), have a wonderful daughter-in-law and 1 absolutely adorable grandson!!!!
I love spending my spare time with my husband, kids, and grandson as well as watching our last Pella High student in her activities. Oh, and did I already mention how much I love spending time with my grandson?    
After spending many years in all aspects of the hospitality and textile industry, I now am blessed to spend my days doing what I am passionate about — helping students learn more about themselves while they prepare for the next chapter in their lives!